August, 2020 by Bruce Eaton
As we know them today, the multi-unit buildings in Forest Hills Gardens are all Co-op apartments, save for 150 Greenway Terrace. Their addresses also serve as their names. However, almost all were built as rental apartments or as hotel rooms and had more interesting monikers.
Some other tidbits; Station Square really was intended to be 3 distinct buildings. And yes, there possibly was some sort of thought that the Co-ops and townhouses should be clustered on Burns Street to help shield the rest of The Gardens from the noise of the Long Island Railroad. More importantly, these smaller homes brought some price diversity to The Gardens, as the original intent was to include housing for people of various financial means.
What follows is a quick summary of each of these buildings. The link at the end of this article will take you to the complete history written by Bill Coleman and Jeff Gottlieb for the FHGC back in 1993.
The first apartments completed were at Station Square. The Forest Hills Inn opened on May 1, 1912. Architect was Grosvenor Atterbury and the builder the Sage Foundation Homes Company. It was built as a hotel and for short-term living. Now part of Forest Hills Inn Co-op.
The Raleigh, completed in 1912 at 10 Station Square, connected to both The Forest Hills Inn and the LIRR platform via pedestrian bridges. Architect was Grosvenor Atterbury and the builder the Sage Foundation Homes Company. Converted from hotel rooms to apartment building with 27 apartments in the mid 1920s due to low demand for the rooms. Now usually thought of as part of Forest Hills Inn.
The Marlboro, completed in 1912 at 2 Dartmouth St. Architect was Grosvenor Atterbury, builder was the Sage Foundation Homes Company. Completed as 12 apartments and not as hotel rooms, each apartment had bathrooms and kitchens. It has since been divided up into a larger number of units. Now part of Forest Hills Inn.
Gardens Apartment, completed in 1917 at 4 Dartmouth St with 64 apartments. The developer was Guyon Locke Crocheron Earle. Built for families without servants or a need for entertaining spaces. Now called 4 Dartmouth, part of Tennis View Apartments Co-operative.
Tennis Place Apartments, completed in 1920, architects Timmons and Chapman and developer Guyon Locke Crocheron Earle. Completed with 111 apartments of modest size. Now called 6 Burns, part of Tennis View Apartments Co-operative.
Forest Arms Apartments, completed in 1922 at 1 Ascan Ave, architect was Douglass Fitch. Completed with 51 luxury apartments with 2 wings flanking a central tower. Many built with fireplaces, space for live-in help and as many as 3 bathrooms. Now commonly called One Ascan.
The Greenway, completed in 1930 at 10 Holder Place with front entrance at 72-14 Burns and 43 luxury apartments, including 2 large penthouse apartments. Architect was Benjamin Braunstein. It was built in a very distinct Tudor Style and was awarded a 1st Place prize for "excellence in design" by the Queens Chamber of Commerce. Now commonly called 10 Holder.
Inn Apartments, completed in 1931 at 20 Continental Ave. Architects Robert T Lyons for interior design, Grosvenor Atterbury consultant for exterior design with associate John Almy Tompkins. Completed with 110 one bedroom or studio apartments, many since combined into larger units. Lyons' interiors contain touches such as drop living rooms, fireplaces, built-in cabinets and murphy beds. Now commonly called 20 Continental.
The Grosvenor Square, completed in 1931 at 150 Burns Street. The architects were C.F. and D.E. McAvoy for interior design and Grosvenor Atterbury consultant for exterior design with Associate John Almy Tompkins. Named after Grosvenor Atterbury, Gardens Chief Architect, and completed with 22 apartments, now subdivided into 40+ units. Now commonly called 150 Burns.
The Leslie, completed in 1943 at 150 Greenway Terrace with 96 apartments. The only apartment project built in conflict with FHGC or the preceding Sage Foundation Homes Company. The building was first proposed in 1929 and finally built in 1941, named for one of the brothers who developed it and whom died during litigation. Architects were Alfred Fellheimer and Steward Wagner. The only rental apartment building currently in The Gardens, now commonly called 150 Greenway Terrace.
Garden Arms, completed in 1961 at 25 Burns St with 26 units. Architect was Thomas Galvin who went on to oversee development of the Javits Convention Center, developers were Serge Tarenzi and Victor Bocchino. Built on the site of the former Victory Garden of WWII. Now commonly called 25 Burns.
These 11 buildings include approximately 650 of the roughly 1,600 homes in The Gardens, 40% of the total housed on a small fraction of Gardens land. While their values significantly outpace other Co-ops in Forest Hills, these buildings do allow for a greater demographic variety in The Gardens as well as provide an option for more easy-care living in professionally maintained buildings. The Gardens would be significantly different without them.
To read the full article, please follow this link:
https://foresthillsgardensfoundation.org/wp-content/uploads/2020/06/1993-Gardens-Magazine-Apartment-Buildings-1.pdf
The Forest Hills Inn, Main Building at 1 Station Square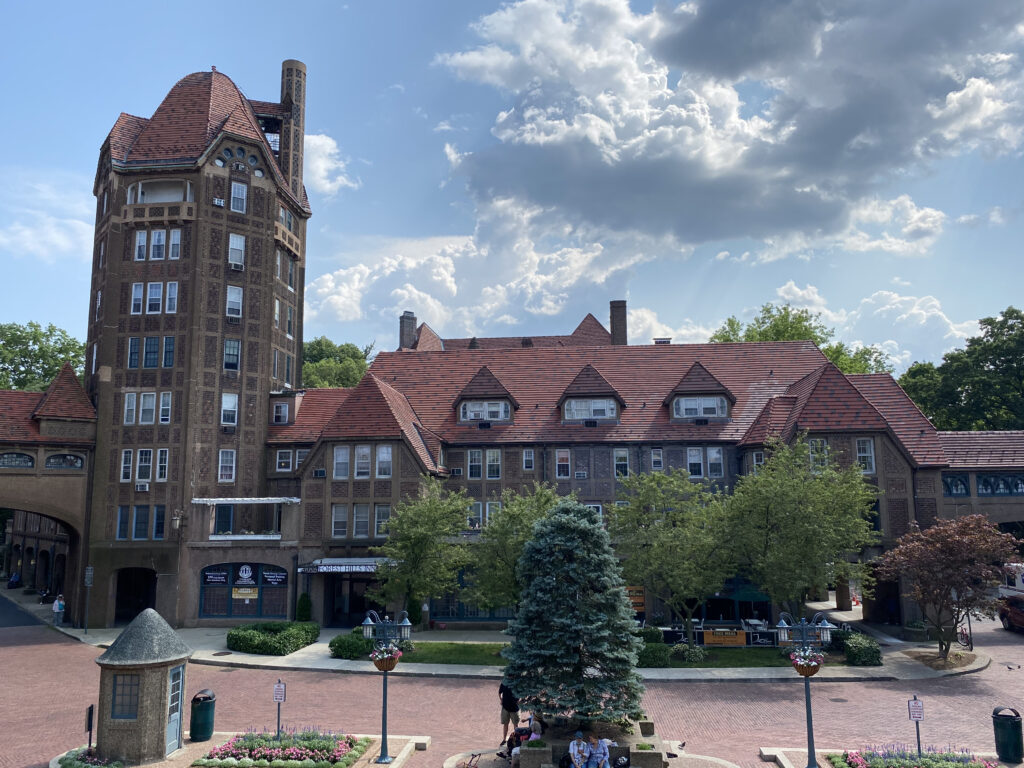 The Raleigh, Part of Forest Hills Inn at 10 Station Square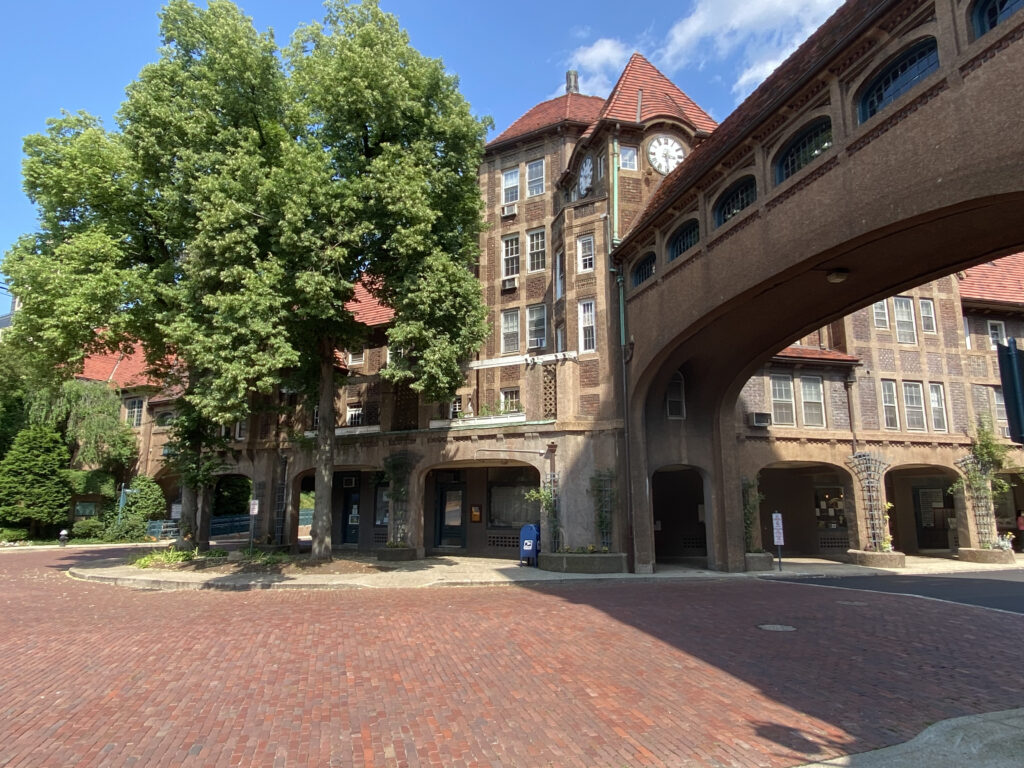 The Marlboro entrance, Part of Forest Hills Inn at 2 Dartmouth Street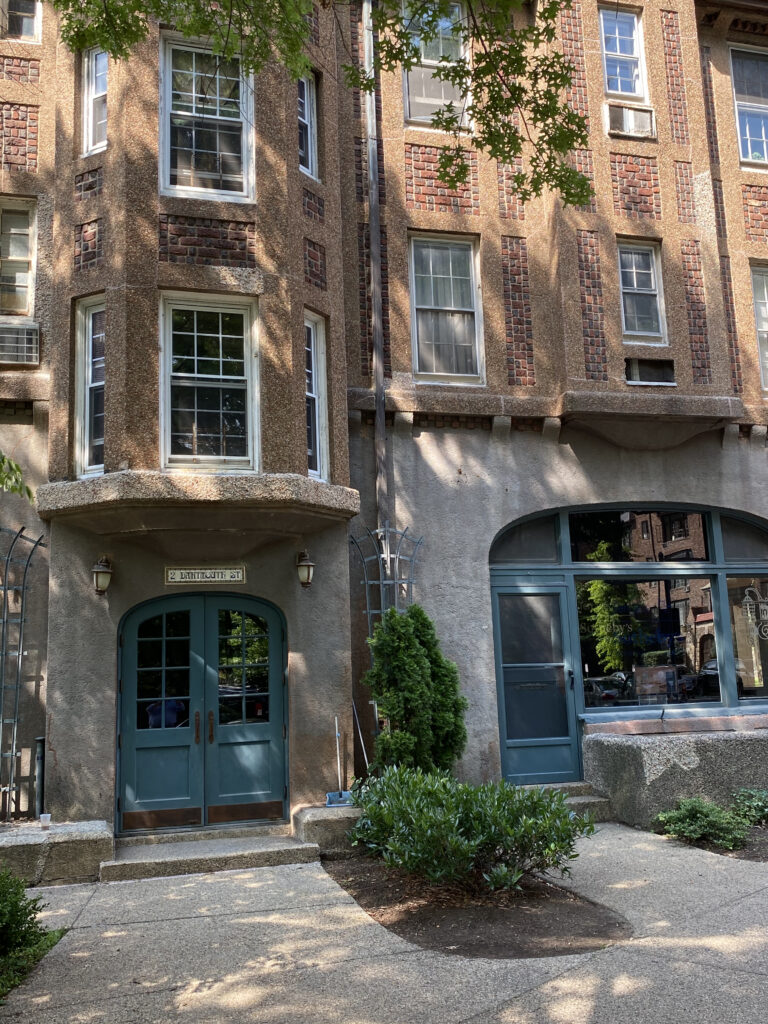 4 Dartmouth Street, Formerly Gardens Apartments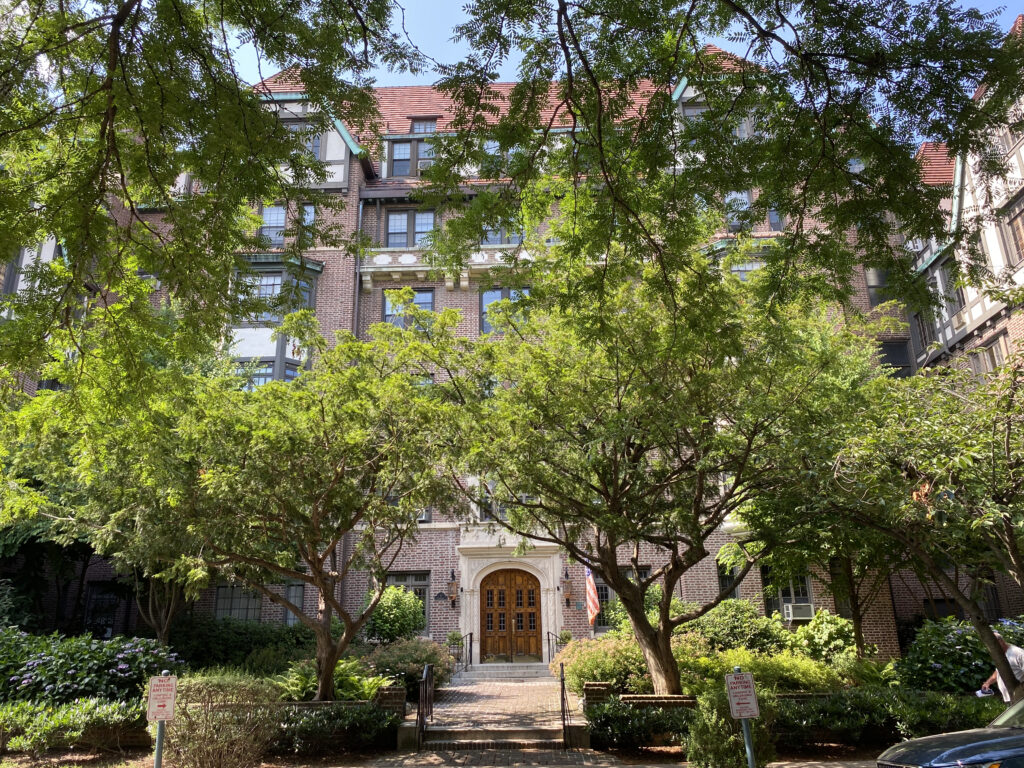 6 Burns Street, Formerly Tennis Place Apartments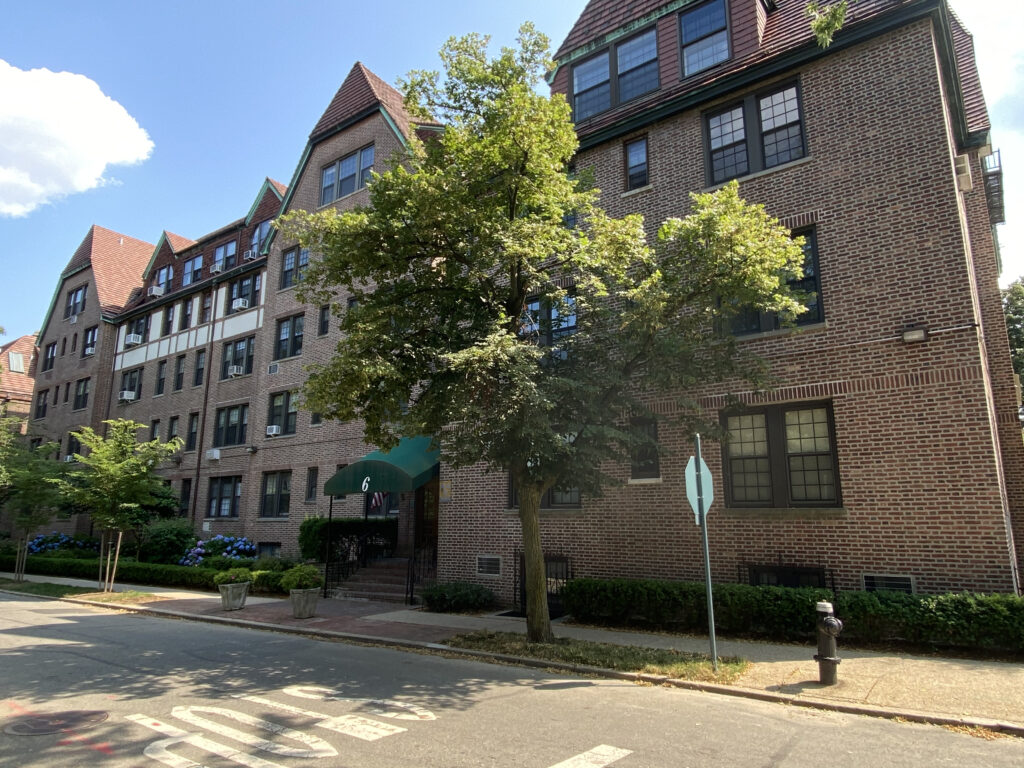 One Ascan, Formerly Forest Arms Apartments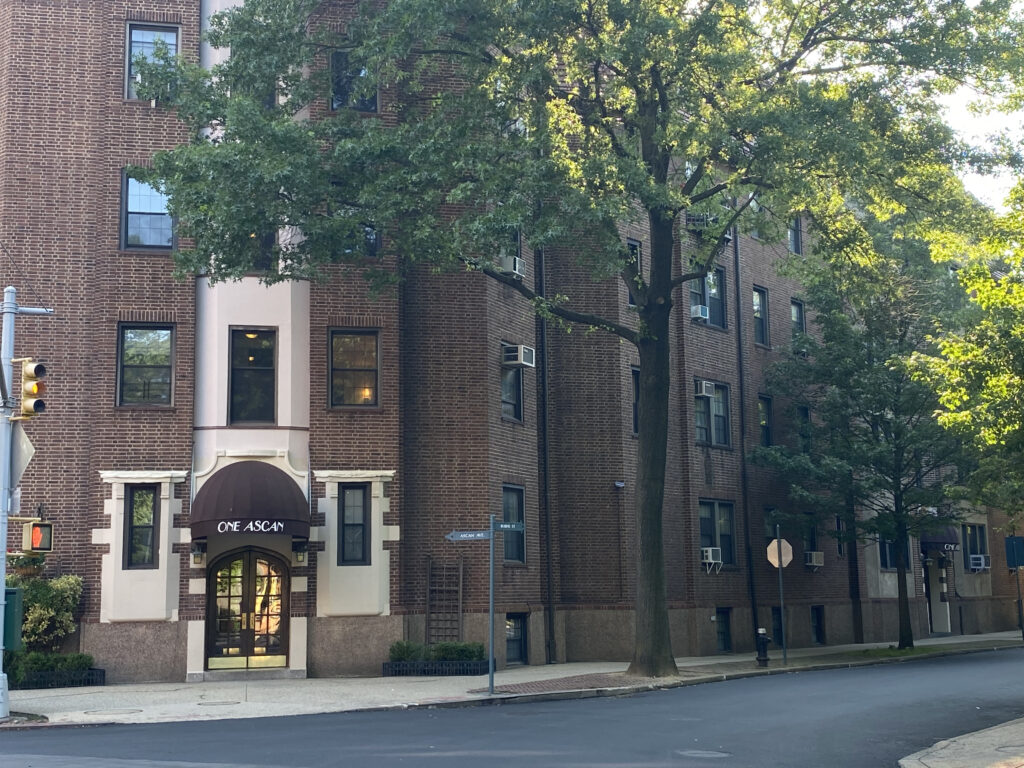 10 Holder Place, Formerly The Greenway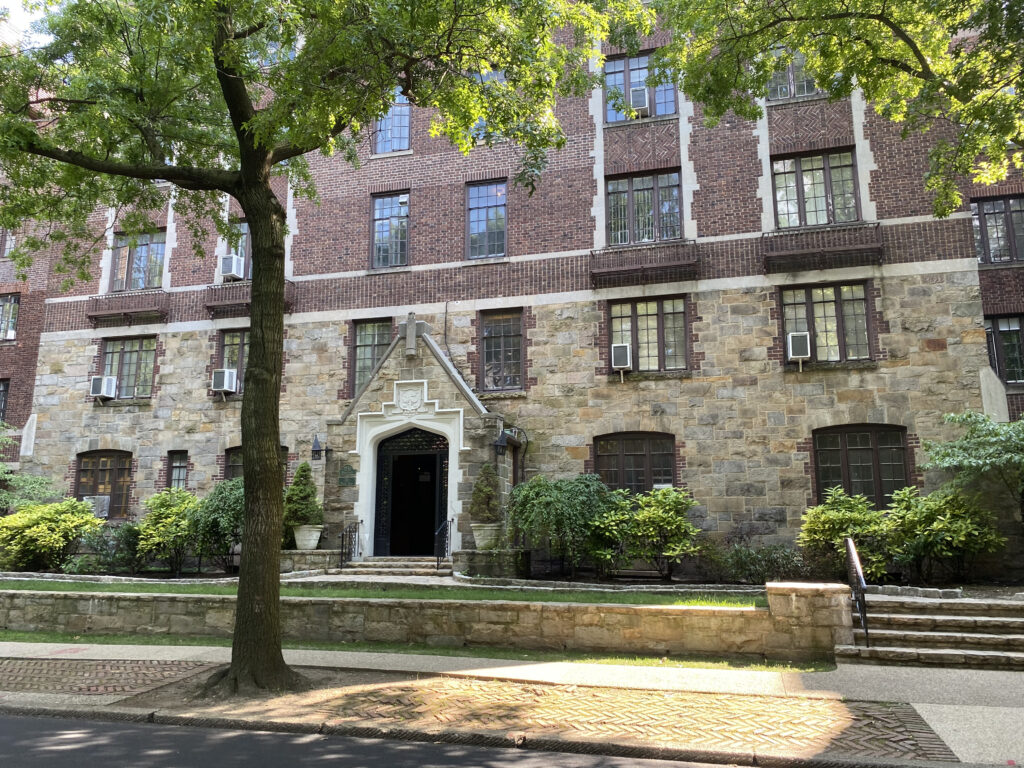 20 Continental Ave, Formerly The Inn Apartments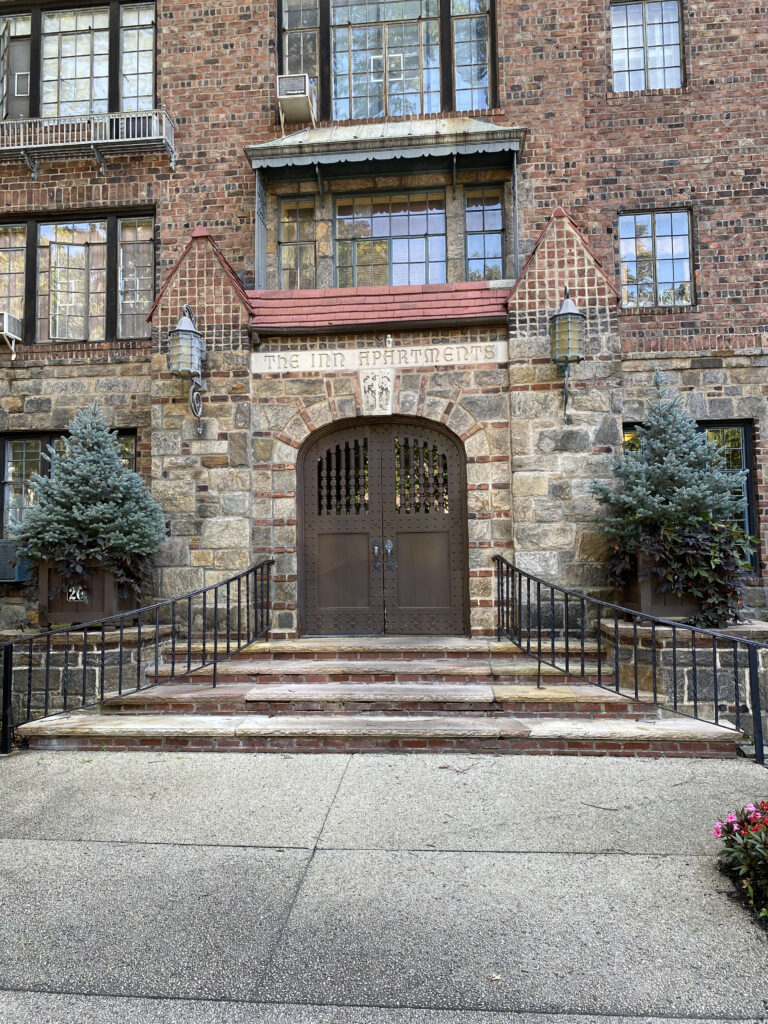 150 Burns, Formerly The Grosvenor Square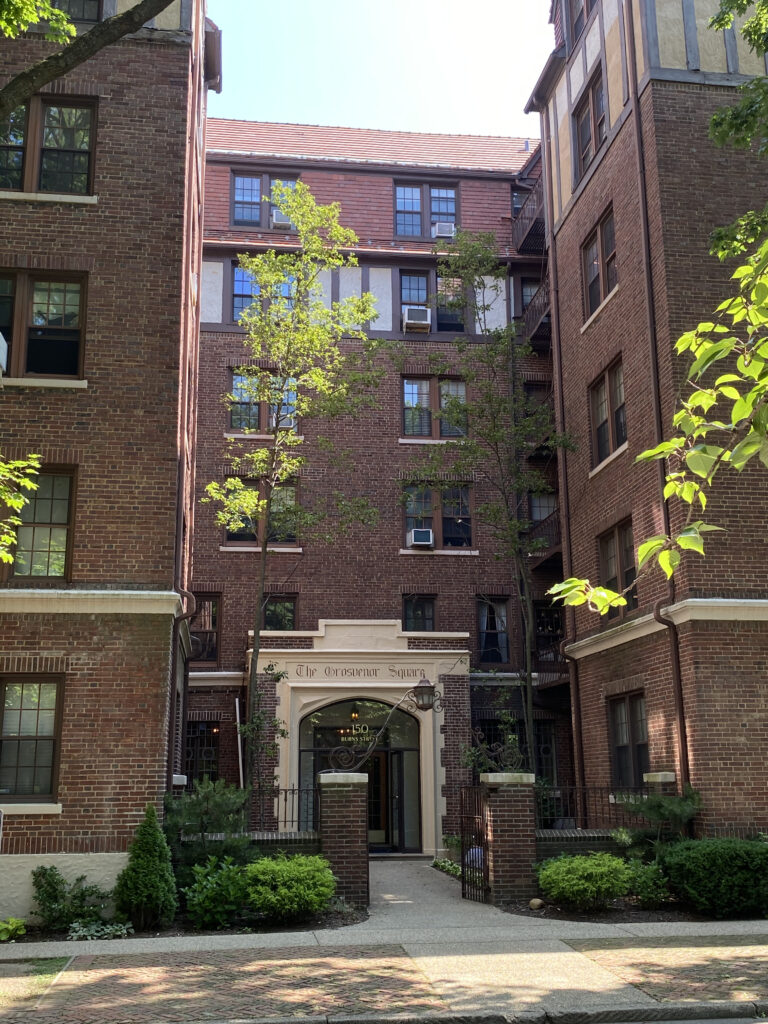 150 Greenway Terrace, Formerly The Leslie
25 Burns, Formerly Gardens Arms