July, 2020 by Bruce Eaton
While many residents know the people who planned and designed The Gardens, not everyone knows the background and influences of the plans, particularly the Bavarian influences. Following is a summary of a longer article researched and published by William Coleman, former FHGF President, in 1994 as Chair of the then-active FHGC History Committee.
In late 1908, Frederick Law Olmstead Jr was in Germany studying several town planning examples for his own knowledge. He was particularly interested in landscaping, site planning and street planning. Architect Camillo Sitte wrote the book Der Staedtebau (Town Planning) in 1898 that proposed that modern town planning should imitate the arrangements of medieval Bavarian towns, especially the picturesque irregularities. Perhaps that sounds a bit familiar?
When Olmstead got to his hotel in Berlin on December 20th, a letter from Robert De Forest, unsung father of The Gardens was waiting. De Forest was then VP of the Russell Sage Foundation for the Improvement of Living Standards. In the letter, he noted they had purchased a plot of land in suburban New York and wanted to build a garden community that would improve the health, happiness and moral well-being of city dwellers. De Forest was thinking of English landscaping plans of garden cities, such as Hampstead Garden.
In the letter, De Forest was clear that this was a for profit venture and that he felt that ". . . there is money in taste." He concluded his letter by stating that Grosvenor Atterbury had already been hired as consulting architect and asked Olmstead to join them on the landscaping side.
Olmstead offered to return to the U.S. at once to begin but also requested to first go to England and observe Hempstead Garden, even though it was as Olmstead described, still "largely on paper" at that point. He made the trip and also saw the initial construction. Hempstead Garden's designers (Raymond Unwim, Barry Parker) had also been in contact with Camillo Sitte and they borrowed the idea to group shops and public buildings at the entrance of Hempstead Garden from him. And Olmstead incorporated it into The Gardens, which became Station Square, and also included the medieval element of covered bridges.
The Hempstead plans also detailed landscaping, site planning and street layouts which likely influenced Olmstead.
In addition to visiting Hempstead location while he was in England, Olmstead also stopped at Port Sunlight village. One element Olmstead imported from this planned village was the U-shaped or bracketed housing units, such as the ones on GWN, Burns and Puritan Avenue. Another element borrowed from Port Sunlight was 1 large structure that was actually 2 or more connected homes, such as the stretch of homes from 206 to 216 GWS.
In their correspondence, Olmstead and De Forest both recognized that English garden ideas needed specifically American solutions to account for cultural differences. The final design was not a copy of English gardens even if there was significant influence.
So it was this broad band of different ideas, based on research and thoughtful deliberation drawing from different cultures and time periods that helped create the community that we enjoy today.
Hempstead Garden Plan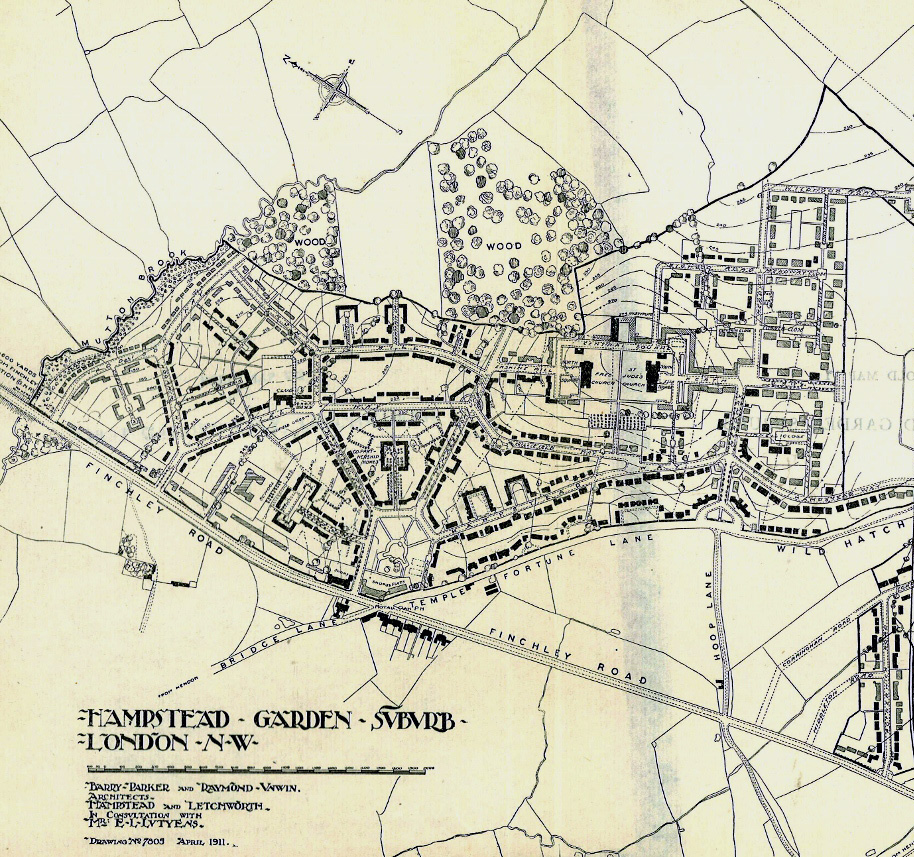 Rothenburg, Germany Birds-eye-View Illustration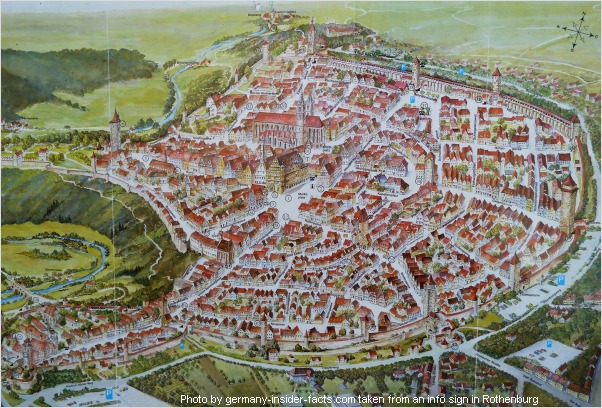 Rothenburg, Germany Roof Tops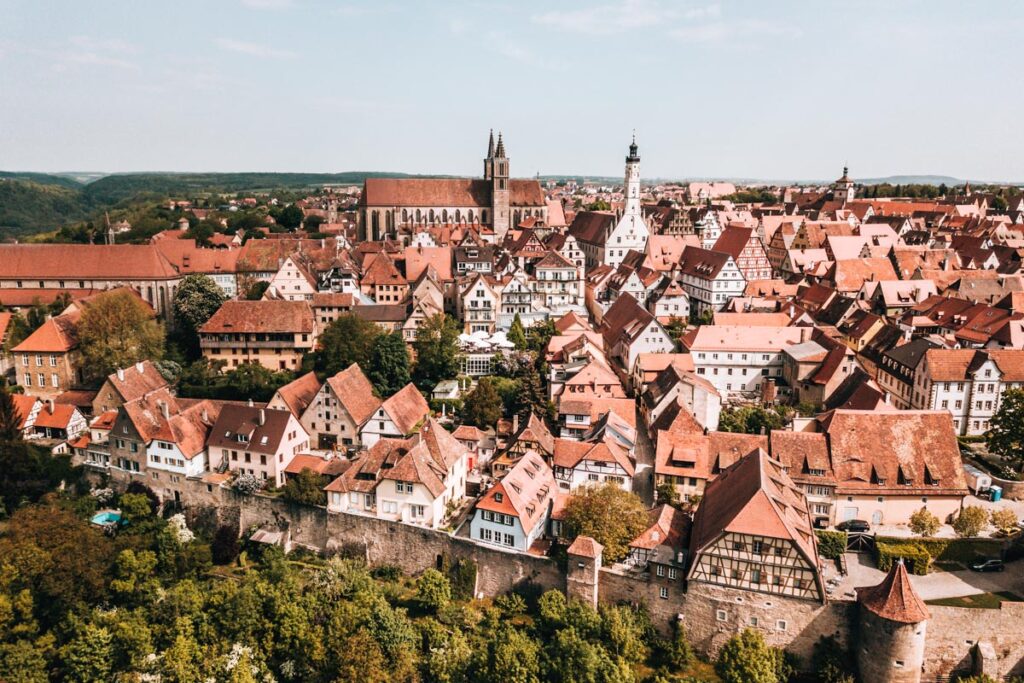 Rothenburg, Germany City Center from Medieval Times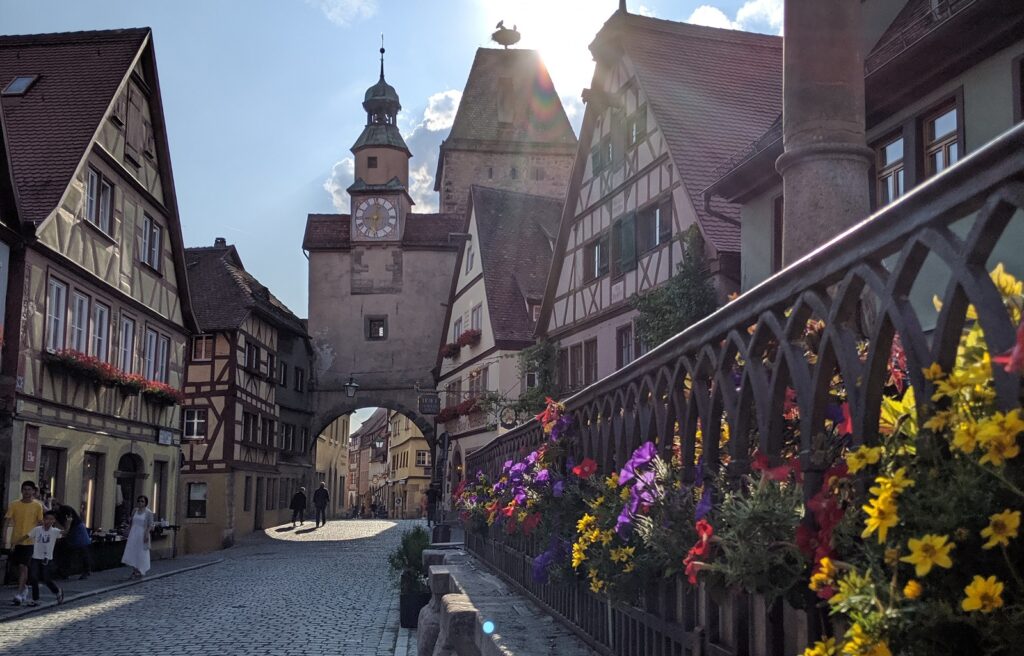 Port Sunlight Homes; Inspiration for Some Gardens Homes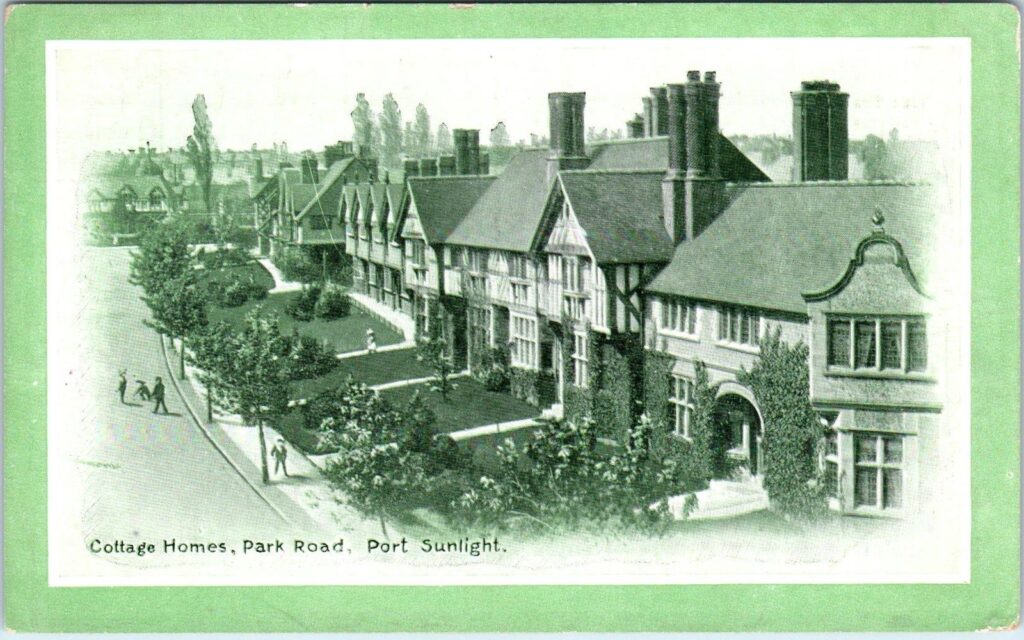 Illustration of Station Square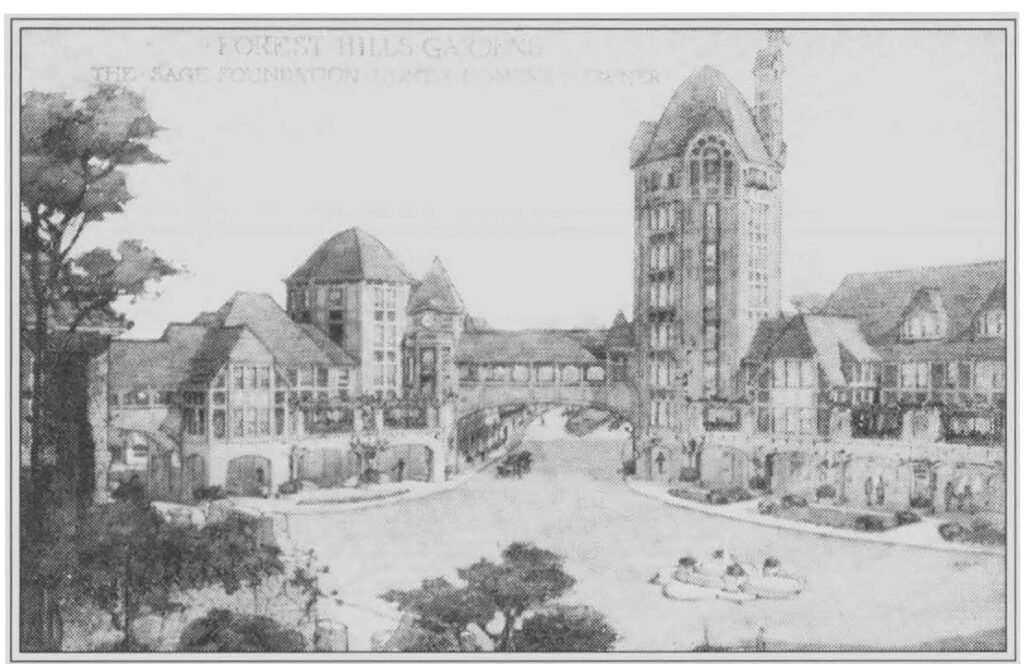 Station Square Under Construction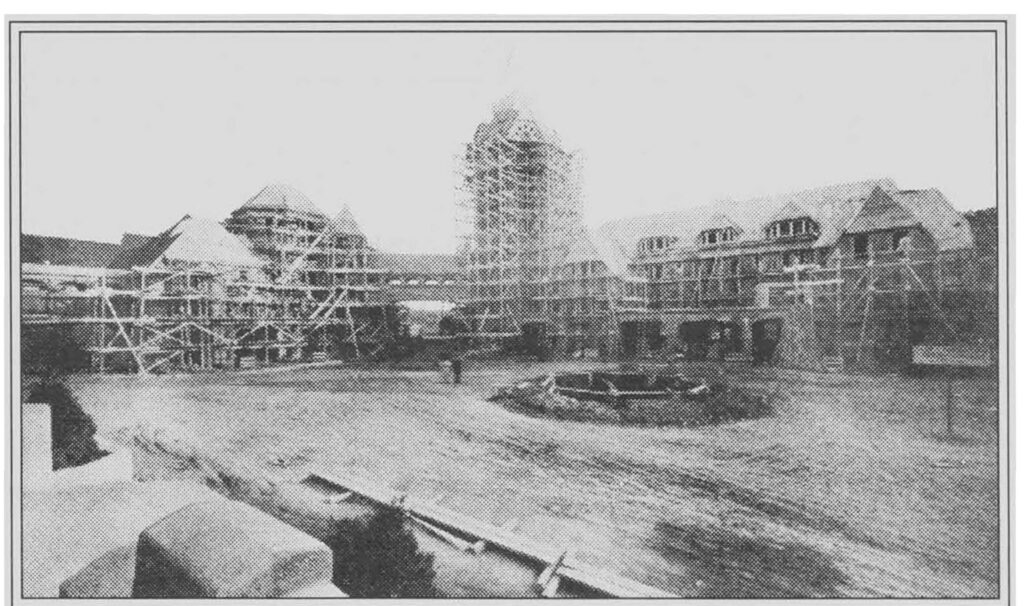 U-Shaped Housing Group on Ingram, Inspired by Port Sunlight Examples